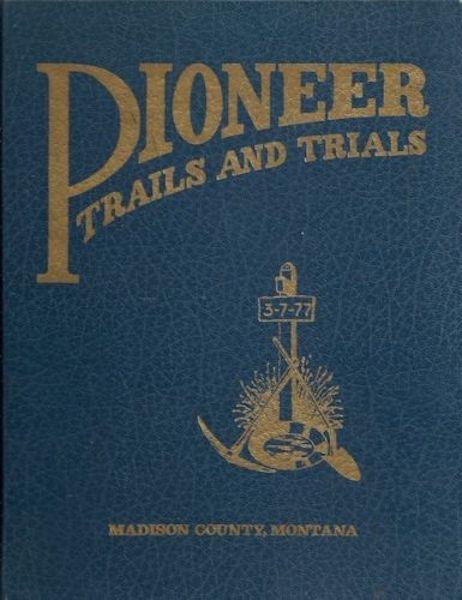 Author Name Madison County History Assoc.
Title Pioneer Trails and Trials (Bicentennial Edition)
Binding Hardcover
Book Condition Collectible: Good
Type Hardcover
Publisher Mdison County History Association 1976-01-01
Seller ID b2-4-1
Pull split at top of spine. The tear is about 1.5" long. Corners worn. Pages have light yellowing on edges. Inside pages clean and binding is tight.Bicentennial edition. Madison County contributed greatly to the early history of the State of Montana, know as the Treasure State because of its rich natural resources. Includes: maps, history of towns and families, reflections, churches, schools, mining, post office data, poetry, and memory pages. Photographs.
Price = 400.00 USD